P256 EURO GAUGE SAFETY PATTERN TYPE OVERPRESSURE PROTECTION PRESSURE GAUGE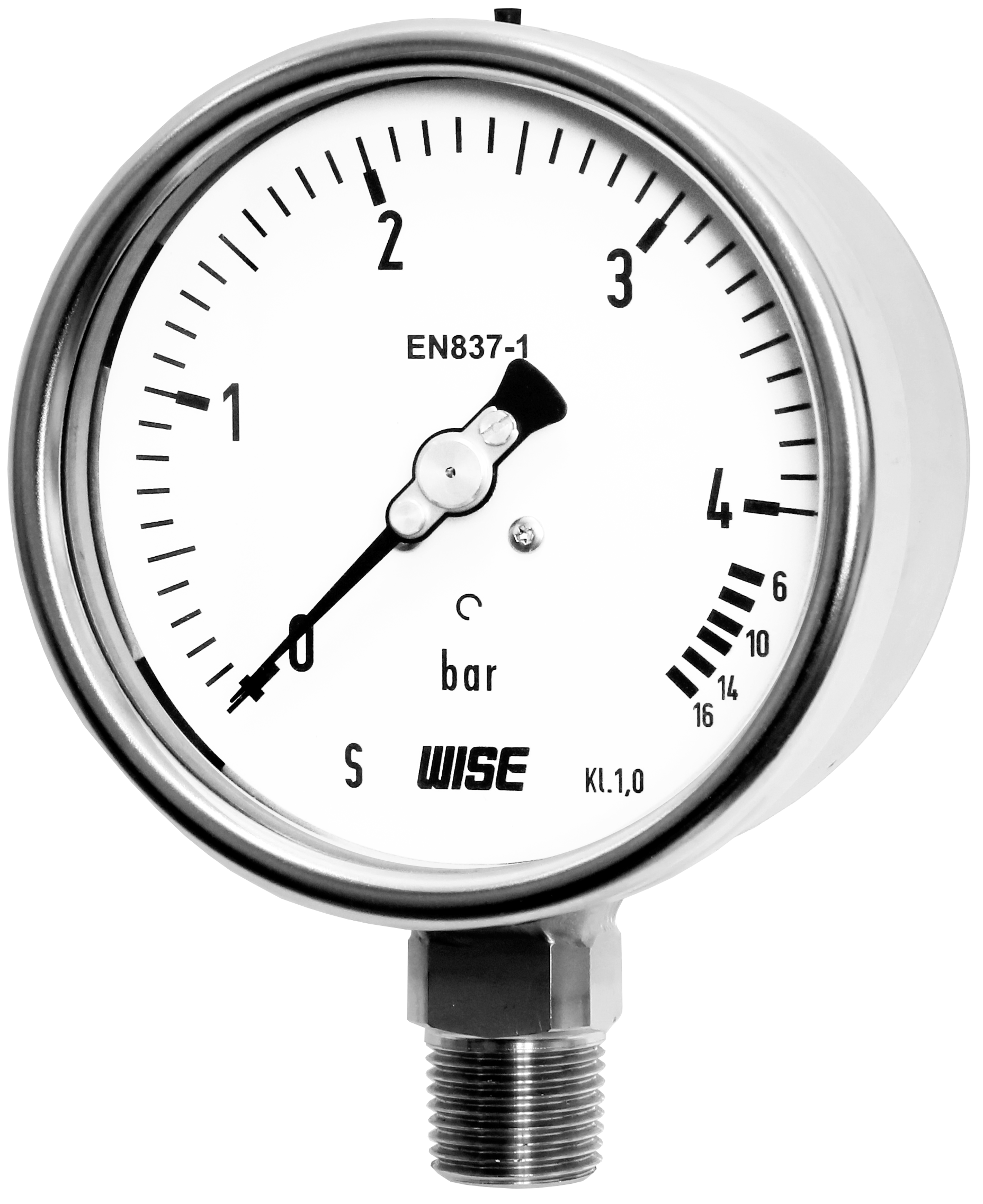 Product image may differ from original
---
P256 EURO GAUGE SAFETY PATTERN TYPE OVERPRESSURE PROTECTION PRESSURE GAUGE
---

Description
Datasheet:

P256 series are made with a solid plate wall and a blow-out back. Its stainless steel case and cover have a good appearance. It has the excellent proof against corrosion and chemical attack. Suitable for protection against damage to the measuring element when high overpressure is applied to the gauge instantaneously. Max overpressure is up to 4 times of measuring range.
Nominal diameter: 100 and 160mm
Accuracy: ±1.0% of measuring range
Scale range (MPa, kPa, bar): -0.1 ~ 0 to 0 ~ 4 MPa
Working pressure
              Steady : 100% of full scale
               Over range protection : 4 times the measuring range
Working temperature (Dry type)
         Ambient : -40 ~ 65℃
                           -20 ~ 65℃ (With glycerin filling)
                           -40 ~ 65℃ (With silicone filling)
         Fluid : Max. 200℃ Max. 100℃ (With glycerin filling)
                    Max. 100℃ (With silicone filling)
Degree of protection: EN60529/IEC529/IP67
Temperature effect: Accuracy at temperature above and below the reference temperature (20℃) will be effected by approximately ±0.4% per 10℃ of full scale
All features and specifications subject to change without notice, delivery subject to availability, correction of errors and omissions excepted.
Reviews
There are yet no reviews for this product.
Subcategories
---